'Life isn't About a Destination but the Journey that gets us There'
'When You Believe You Can… You Can' – Maxwell Maltz
'You Don't Always need a Plan. Sometimes You Just Have to Breathe, Trust, Let Go and See What Happens'
'Strength Grows in the Moments When You Think You Can't Go On But You Keep Going Anyway'
'Love The Trees Until Their Leaves Fall Off, Then Encourage Them to Try Again Next Year'
Welcome
If you, or someone you care about has been diagnosed with cancer, you may have questions and concerns. We at Sligo Cancer Support Centre are here to offer you a place of peace and hope. A place where you and your family can access one to one support, counselling, holistic therapies, various workshops and information in a caring and tranquil environment.
We have a wonderful team of staff and volunteers who at this stage have welcomed and supported hundreds of people who have used our centre. Please take the first step and call in. We fully understand the feelings of fear, panic, sadness and loneliness. We can assure you when you leave the centre you will have a new sense of peace and hope.
We look forward to welcoming you.
Warm wishes,
Bridget Kerrigan, General Manager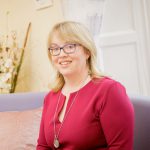 This Website is very generously sponsored by OSD Web Design - 31 Stephen St, Sligo.
Glencar Water are another very generous sponsor who supply the centre with water on an ongoing basis.
Thank you!