'Life isn't About a Destination but the Journey that gets us There'
'When You Believe You Can… You Can' – Maxwell Maltz
'You Don't Always need a Plan. Sometimes You Just Have to Breathe, Trust, Let Go and See What Happens'
'Strength Grows in the Moments When You Think You Can't Go On But You Keep Going Anyway'
'Love The Trees Until Their Leaves Fall Off, Then Encourage Them to Try Again Next Year'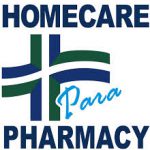 Homecare Pharmacy, Pearse Rd, Sligo now provide a very professional mastectomy service in Sligo.
If you have any queries or would like a fitting. Don't hesitate to contact Nicola or Mandy on 071 9153444

Almacare, Dublin provide a mastectomy service at Sligo Cancer Support Centre at the end of every second month.
Prostheses, bras and swimwear can be fitted in a private and confidential environment. To book an appointment contact Almacare on 01 5240413.
Marian Dineen's Hair Studio provide a very professional and confidential wig fitting service in Sligo. For information and help related to hair loss and wigs during treatment, click on the link to read more or contact Marian on 071 9142266 / 087 7987201 or you can email: mariandineenhairstudio@gmail.com.

 If you have any queries regarding these services, please contact the Centre on 071 9170399.