Our second Cancer Support Centre is based in Tubbercurry.
Address: 53 Ard Aisling, Charlestown Rd, Tubbercurry. 
Phone: 0894480527
We are open Monday to Thursday from 10 am – 4 pm.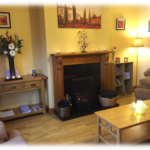 All the services provided at Centre have been carefully chosen to promote feelings of peace, calm and wellbeing. All therapists are specifically trained in therapy for cancer patients.
The following range of therapies are  provided free of charge:
- Relaxation / Visualisation Classes
- Cancer Support Group for both men and women.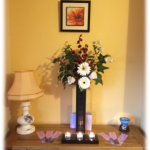 Contact Us in Tubbercurry
Address: 53 Ard Aisling, Charlestown Rd,
Tubbercurry, Co. Sligo
Phone: 0894480527