Reiki Healing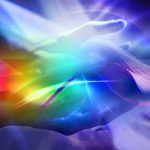 Reiki is a holistic therapy which brings about healing on a physical, mental, emotional and spiritual level. It is a healing experience that is unique to each person.
As Reiki energy flows it produces a feeling of deep relaxation. Reiki energy encourages one to let go of all tension, anxiety, fear or other negative feelings, and experience a state of peace and wellbeing.
Reiki healing can help with the side effects of surgery and chemotherapy, as well as other effects like anxiety and insomnia. The client lies on a therapy couch, fully clothed and listens to soothing music. The treatment is extremely gentle and non-invasive where the therapist places her hands over the body in different healing positions.