Aligning with Autumn – Begins October 5th at 10:30am
Facilitated by Keverina Hannon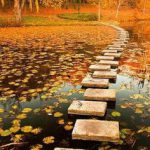 Autumn is a time to slow down, reflect and bring balance to our lives. As we watch the leaves fall, we are reminded that nature contains within it all the resources to rejuvenate itself and so do we.
In this workshop you are invited to pause, reflect and journey inwards to explore ways in which you can nurture and engage with your wellbeing.
We will learn to balance our energy with relaxation exercises and techniques to help us cope with stress. We will also look at ways of embracing change through the power of intention and daily rituals.
This six week workshop is an opportunity to enhance your self-awareness, disconnect from the busyness of everyday life, and come home to yourself.
WORKSHOP FULL