Art Therapy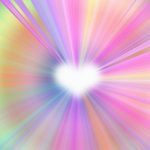 Art Therapy is based on the belief that the creative process of art is both healing and life enhancing.
The Art Therapist uses drawing, painting and other art processes to help the person cope better with stress, work through traumatic experiences, and to enjoy the life-affirming pleasures of the creative experience.
This programme is especially suited to those who find it difficult to express emotions verbally. It is an eight week course, guided by a very experienced and holistic art therapist which brings healing and clarity to many individuals.